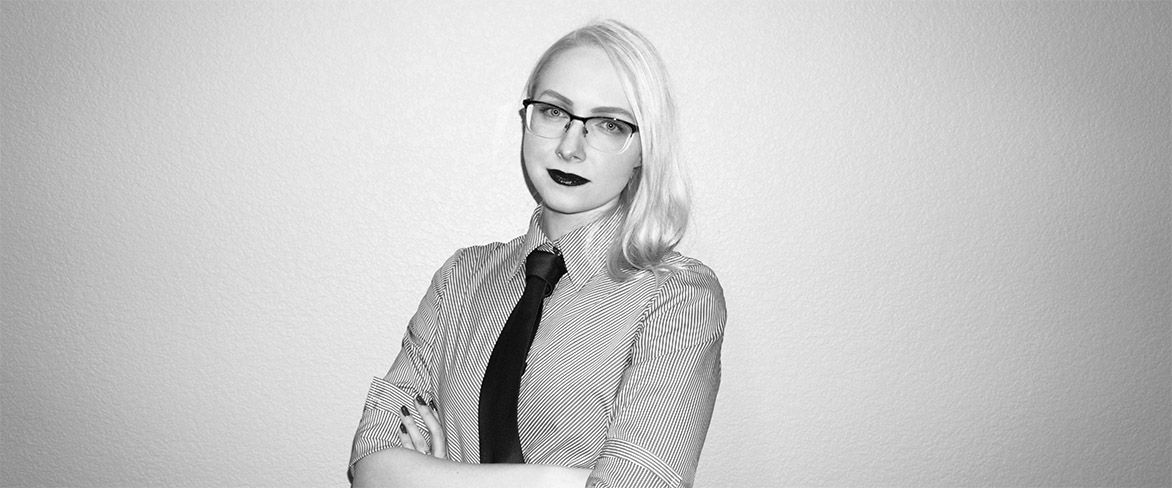 Hi there, I'm Yana: a 33-year-old web developer living in Colorado with my husband and our 2 cats. I have always loved art and fashion, and this blog is my way of sharing my knowledge and the things I make.

The world of fashion blogging first opened itself up to me when I started posting outfits I wore to work to Instagram. I discovered an amazing community of like-minded individuals that were expressing their alternative styles while working regular corporate jobs, and I was hooked!

However, something wasn't quite right. I had pieces of clothing I loved, but I also had ideas for garments that I wanted, but couldn't find for sale (or were $$$). I had pieces of clothing that were close to "love" but needed minor tweaks in fit. I was starting to consider sewing classes...

And then, COVID-19 hit.

Sewing schools were closed down. I started working from home, which meant no more work outfits (besides sweatpants and tech conference t-shirts). I also felt a need for a productive and time-consuming hobby that I could easily do at home. I bought a sewing machine in April 2020, and using the instruction manual, YouTube tutorials, and the sewing sub-Reddit, taught myself to use that sewing machine, read a pattern, and sew a garment.

It has been incredibly rewarding to curate my wardrobe and build my sewing skills with it! I hope to inspire the next generation of folks who want to learn to sew, learn more about how clothing is made, and how to find their own alternative style.