Once in a while I treat myself to fancy fabric from a boutique store like Oak Fabrics. One of my earlier sewing projects was V9315 in a rayon challis that pressed so great, was so easy to work with, I was dying to have an occasion to sew with it again. It took nearly a year to get around to it, but I ended up buying more yardage, and was inspired to use it with a cute button-up McCall dress (also a first for me, since I'm not usually a button-up-dress sort of gal).
Materials & Supplies
Sizing
I made a muslin to make sure I picked the correct size, and I think the size 12 was just about right. I had some weight gain/bloating in the time I was sewing this dress, so I think if I were to sew it again, I miiight go up a size just to have extra ease for a bra and not have tension/gaping at the top buttons.
Pattern Review
I purchased a digital/PDF version of this pattern and it was a whopping 91 pages to print out on my home printer. I appreciated that it was split out into 2 files, because I would not trust myself to assemble that many pages in a single block! I picked the simpler version of the pattern (the straps, rather than the sleeves), so I don't feel like there's a whole lot to review here.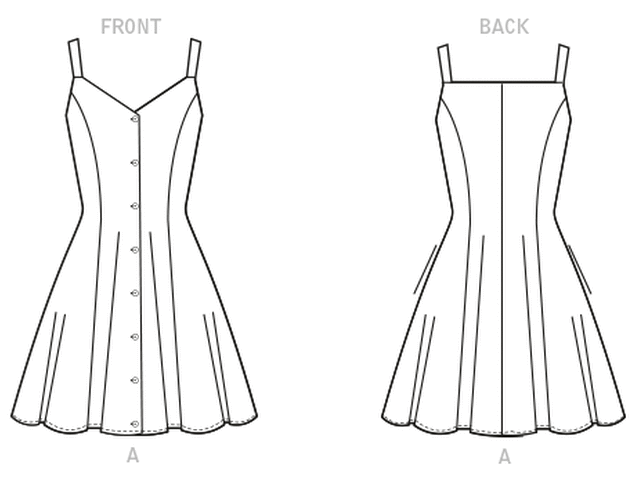 I chose to do French seams since the fabric is fairly lightweight and I felt too lazy to thread my serger, however I think that made it more difficult to finish some of the elements that are finished later (like the straps and pockets). It was also my first time finishing pockets with French seams and that was a learning experience.
The markers that I usually use (and are supposed to be washable) did not want to wash off this fabric. A good reminder to always try any marking implement on scrap pieces whenever using a new combination of markers/fabrics.
I also had a little SNAFU with the buttons; I forgot that buttonholes should go on first, so I sewed on the buttons first, and then had to struggle to make sure the buttonholes lined up.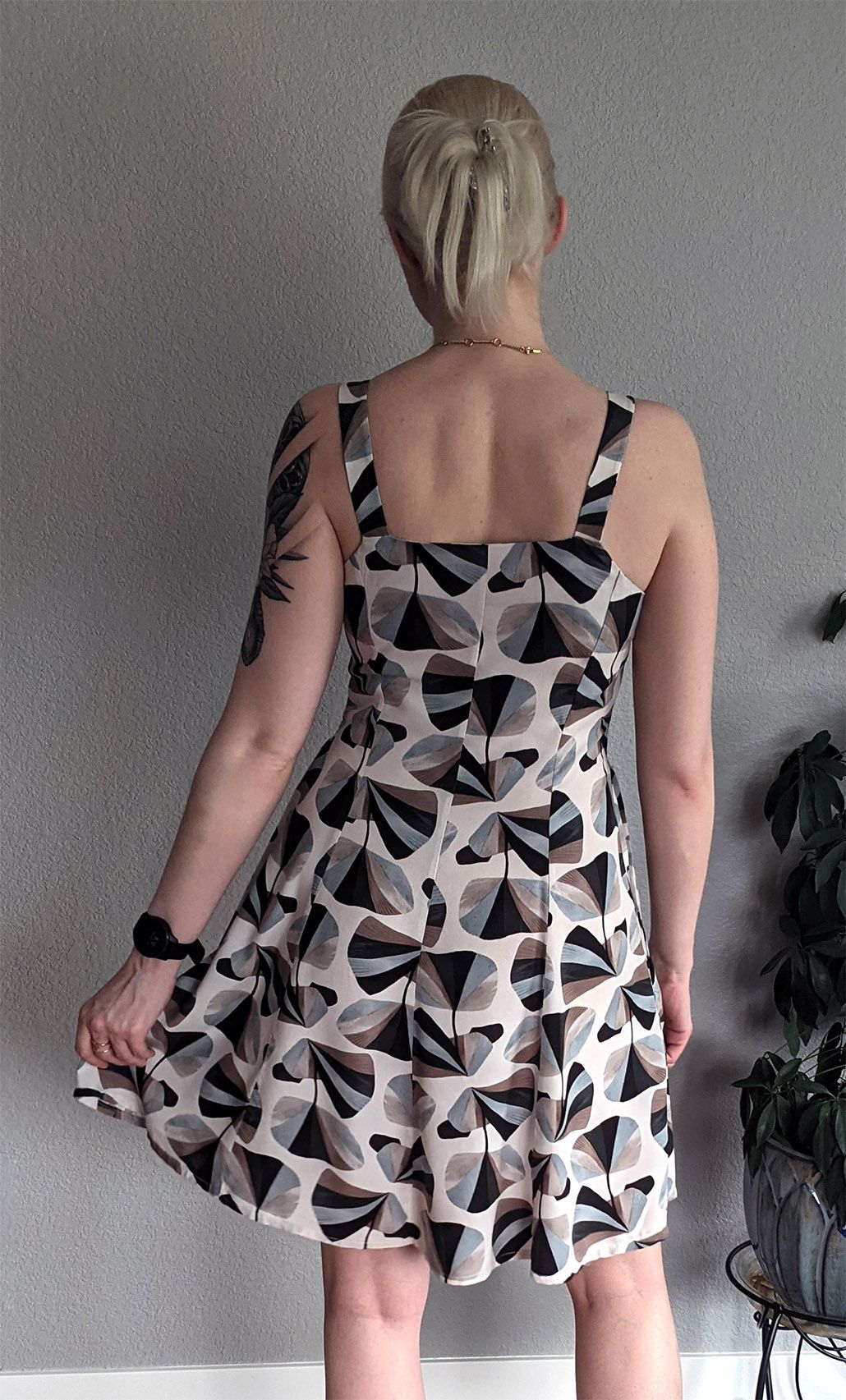 Buttons
I was delighted to have another opportunity to play with 3D-printed buttons!  I chose a wood-based filament (wood mixed with PLA plastic), and I think it ended up working great with the color of the fabric.
It took ~2 hours to print 9 buttons (which is relatively quick in the 3D-printing world), and I was able to play around with different heights and sizes.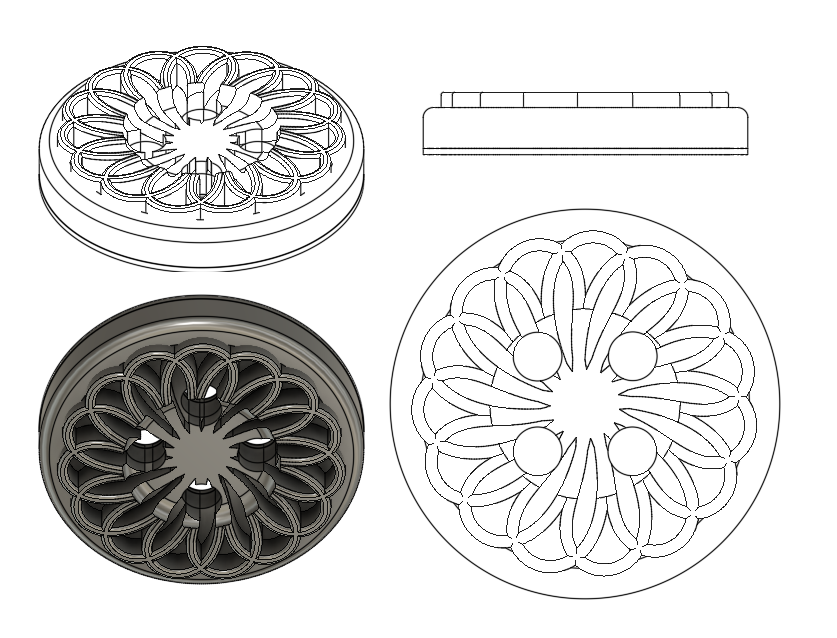 Verdict
I'm still unsure if button-up dresses are "me", but overall I am happy with how this turned out, the friendliness of the pattern, and the behavior of the fabric! I would like to make this dress again in one of the other versions (the puffy sleeves look interesting, and would be fun to try).